2 MILLION USERS OF THE CCC MOBILE APP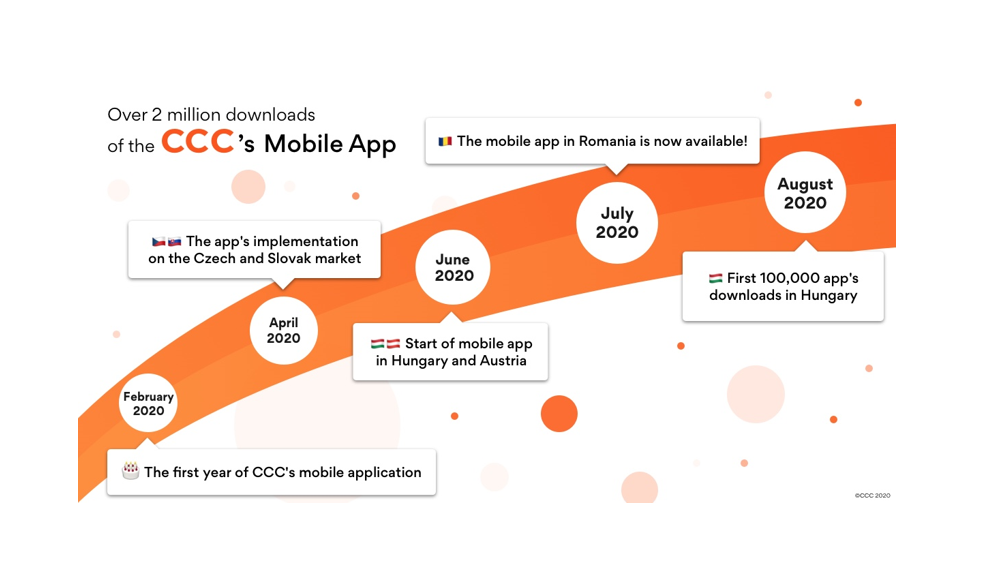 The mobile application of CCC - one of the largest footwear networks in Europe - after less than 1.5 years from its launch has been downloaded by customers over 2 million times and this community is growing at the rate of 5-10 thousand. daily. The application is already available on six markets - in Poland, the Czech Republic, Slovakia, Romania, Austria and Hungary, and there are plans to introduce it for two more. The app receives high user ratings - an average of 4.4 in the Google Play Store and 4.7 in the App Store.
The CCC application already has a number of useful and modern functionalities such as visual search (IOS and soon for Android), checking the availability of products in stationary stores, access to your CCC Club card and the possibility of joining it. The team is working on developing new functions.
Our omnichannel sales ecosystem assumes being in the customer center and being wherever she or he is. In the last month, our application was used by over 600,000 unique users who spend more time with the brand (on average one minute longer than on the website during a given visit), open it twice a week, have more qualitative interaction with us and are more involved in it . It is also a way to rejuvenate the CCC customer base - the application is extremely popular especially among customers aged 18-24. - says Michał Pachnik, Head of Ecommerce Campaigns & Mobile APP at CCC.
In last year's edition of the Ecommerce Awards competition organized by the Chamber of Electronic Economy, the CCC application won in the "Best on mobile" category.
The team does not slow down, but accelerates the development of the mobile application. We want it to be ultimately responsible for over half of sales from the mobile channel, to be one of the main windows to the world of CCC brands and the first point of digital contact of customers with us - adds Jakub Jasiński, Development Director at Omnichannel CCC.