CCC Club and HalfPrice Club – one space, double benefits! Join in and check out the best deals!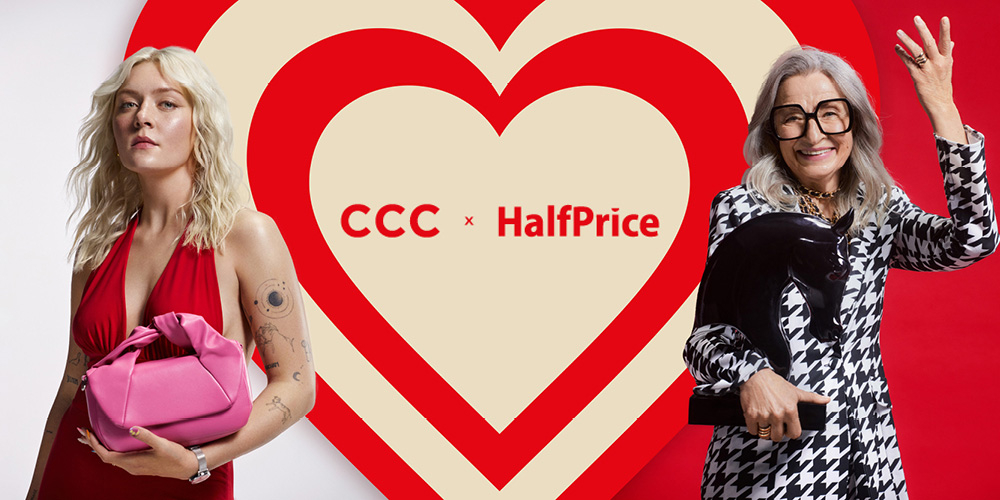 Enjoy the best deals and promotional offers to be found on the market! Members of the CCC Club and HalfPrice Club have a chance to gain even more benefits by being part of these unique fashion communities. The common shopping space connecting customers of the Group's two banners makes it possible to share the best deals and gain dual benefits!
Those who register to join the CCC Club, can already gain access to the range of benefits offered by the HalfPrice Club. Members of the HalfPrice Club, on the other hand, can simultaneously enjoy the exclusive offers of the CCC Club.
The shared shopping space is being promoted by CCC x HalfPrice Heart Club, the unique St. Val-entine's Day campaign. Out of great love for their shopping communities, both CCC and Half Price decided to roll out benefits in the form of exciting discounts, exclusive offers and promotions tai-lored to their fashion needs. Are you ready to get even more fun out of your shopping experience?
The CCC Club is a one-of-a-kind inclusive community of fashion lovers and unique bargains. Members of the CCC Club enjoy exciting discounts, personalised content and dedicated special campaigns. On joining the CCC Club, they receive a starting discount of 10% and option to return purchased items for up to 120 days without a receipt. There are also special events held exclusively for Club Members and special offers from a number of Club partners.
HalfPrice is a retail venue where you can hunt daily for branded goods at bargain prices. In addition to garments, footwear and accessories for women, men and children, the outlets also offer a range of selected homewares. The HalfPrice Club is a great place for enthusiasts of global brands and bar-gain hunters. Treasures of well-known brands await members of this community, which they can buy for up to 80% off the regular price at both offline stores and via the online channel. Every new Club Member receives a starting discount of 10%, and then 20% on every third purchase for no less than PLN 100. On top of that, there are a host of special discounts for birthdays and the option to return items without a receipt. Members of the HalfPrice Club are the first to learn about exclusive campaigns and promotions, which allows them to reap even bigger benefits from shopping.
When shopping at CCC and HalfPrice as a Club Member, remember to register your purchases us-ing the club card or your phone number. As a result, your status will be upgraded faster to Silver or Gold, allowing you to gain more benefits.
Not a CCC Club Member yet? Join now via the app or at https://ccc.eu/pl/klub-ccc
Want to join the Half Price Club? It's super easy – just visit: https://www.halfprice.eu/pl/