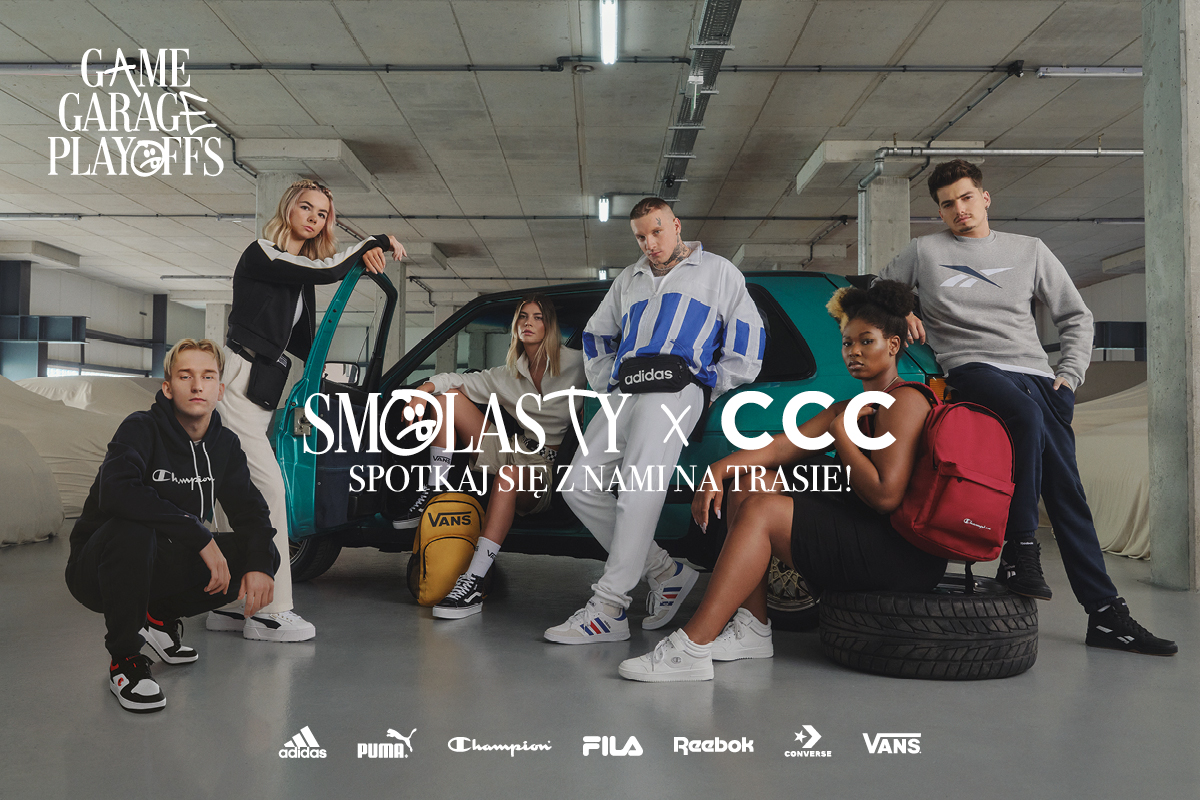 As part of its Back To School campaign, CCC is holding Game Garage Playoffs! The most popular influencers and stars of CCC's latest campaign, led by top Polish rapper Smolasty, are also to compete.
CCC has invited some of the biggest figures in the world of music, gaming and the Internet to take part in its new campaign for the autumn-winter 2022 sports footwear collection. Polish and foreign ambassadors will appear in a photo shoot and a dedicated video clip, but can also be met in person during the Game Garage Playoffs tour in Poland's major cities. 
Polish stars of the campaign include Smolasty, Kinga Sawczuk, Iza Zabielska, Ogi Ugonoh and Kaluch. The foreign ambassadors are Peti Marics, Vivien Sapi, Laura Giurcanu, Cesar Bitlan and Catalin Ionut. 
The campaign promoting Game Garage Playoffs features products of the world's top brands, such as Adidas, Reebok, Puma, Fila, Champion, Converse and Vans. CCC's proposals for autumn are essentially streetwear fashion. Ease, comfort and functionality define the looks of the campaign ambassadors. Stylish sneakers and comfortable sporty clothes fit perfectly into everyday urban outfits. They will be complemented by accessories from the autumn-winter collection: backpacks and sports bags with large logos. 
As part of the Game Garage Playoffs campaign, CCC will go on a tour of Poland to challenge gaming enthusiasts. In eight major Polish cities, gaming events will be held at CCC stores, with the participation of campaign ambassadors. In the coming weeks CCC, together with Smolasty, Kaluch, Kinga Sawczuk, Iza Zabielska and some top gaming influencers, will visit Gdańsk, Katowice, Łódź, Szczecin, Warsaw, Wrocław, Kraków and Poznań. Game Garage Playoffs are a unique opportunity to meet your favourite stars and show off your skills playing console games together. Special attractions are in store for those who will come, including panel discussions and prize competitions.  
The first gaming meeting will take place on August 16th in Gdańsk. For details, go to: facebook.com/