CCC Group's Q3 2023 highlights: stable revenue and growth of EBITDA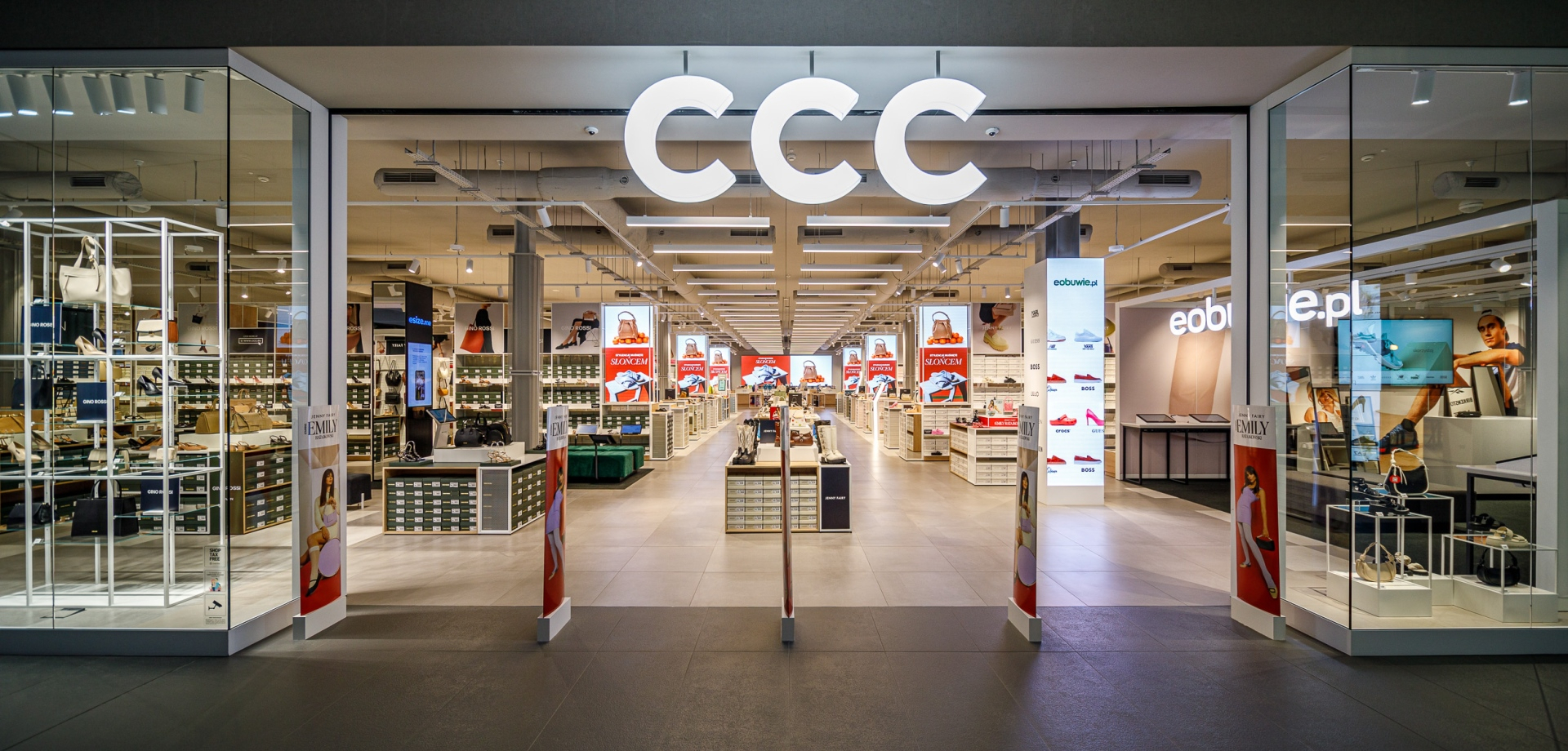 In the third quarter of 2023 (August – October), the CCC Group maintained a consistent year-on-year revenue of PLN 2.4 billion and delivered a year-on-year increase in EBITDA of 1.8 p.p., despite disruptions in sales caused by weather anomalies in September across all business lines. The unique omnichannel business model played a crucial role in maintaining a robust 51% share of e-commerce revenue, with an increasing contribution from mobile applications. The CCC business line, whose margins nearly doubled relative to the previous year, is the Group's most profitable segment.
The CCC Group's revenue for the third quarter of 2023 (August – October) was on a par with the figure reported for the previous year, at PLN 2.4 billion, with the HalfPrice segment leading in sales growth (up 53%), supported by ongoing network expansion and like-for-like revenue increase.  
Retail market as a whole faced challenges in the third quarter, including the still recovering consumer sentiment and extreme weather anomalies, especially high temperatures in September, which had an adverse effect on sales. 
Despite those headwinds, improved customer experience and an attractive offering available in the innovative omnichannel model sustained a significant share of e-commerce in the CCC Group's sales, at 51% in the third quarter of 2023 (no change year on year).  
"Our ongoing priority is to build a profitable and resilient organisation, so we are taking steps to strengthen our omni-channel business model. We are making continuous efforts to enhance digital customer experience across the business lines, monetising our previous investments, including mobile app development, to grow our customer base and increase its loyalty. Presently, the mobile app accounts for about 40% of revenue at ccc.eu, and we have doubled sales through the MODIVO and eobuwie.pl mobile apps over the year. We see potential for their further development," said Karol Półtorak, Vice President of the CCC Group Management Board.  
In the third quarter, the Group's gross margin rose 0.2 p.p. year on year to 48.2%, driven primarily by a substantial growth in the gross margin of CCC (59%, up 5.2 p.p. year on year).  
"With attractive and high-quality offerings, optimised stock levels, active price management and a conservative approach to discount policies, we were able to achieve a significant margin growth for the CCC business line despite unfavourable sales of the autumn-winter collection, the warm autumn weather, and a higher share of summer collection resale," said Łukasz Stelmach, Managing Director of Finance and CFO of the CCC Group. 
The CCC Group has maintained high cost discipline across all business lines. Selling and administrative costs at the Group level were down 4% year on year, with retail space up 11%. For the CCC business line alone, selling and administrative costs were cut by 17% year on year (the fifth consecutive quarter of improvement), even in the face of an inflationary business environment.  
"As we approach the most crucial sales period of the year, we are maximising efforts across all business lines to capitalise on this moment. We are well prepared, expecting full visibility of the cost optimisation effects in the following periods. We have an attractively priced fashion range, and the gradually recovering consumer sentiment and decelerating inflation put us in a positive mood for the next quarters," added Karol Półtorak, Vice President of the CCC Group. 
In the third quarter of 2023, the CCC Group achieved an EBITDA of PLN 213 million and EBITDA margin of 8.8% (up 1.8 p.p. year on year). With a surge in gross margin and stringent cost discipline, CCC continues as the Group's most profitable segment (20% EBITDA margin) after another quarter of year-on-year performance improvement. The Modivo Group's margins are still driven by the implementation of the scheduled stock reduction programme.