CCC joins the UCI World Tour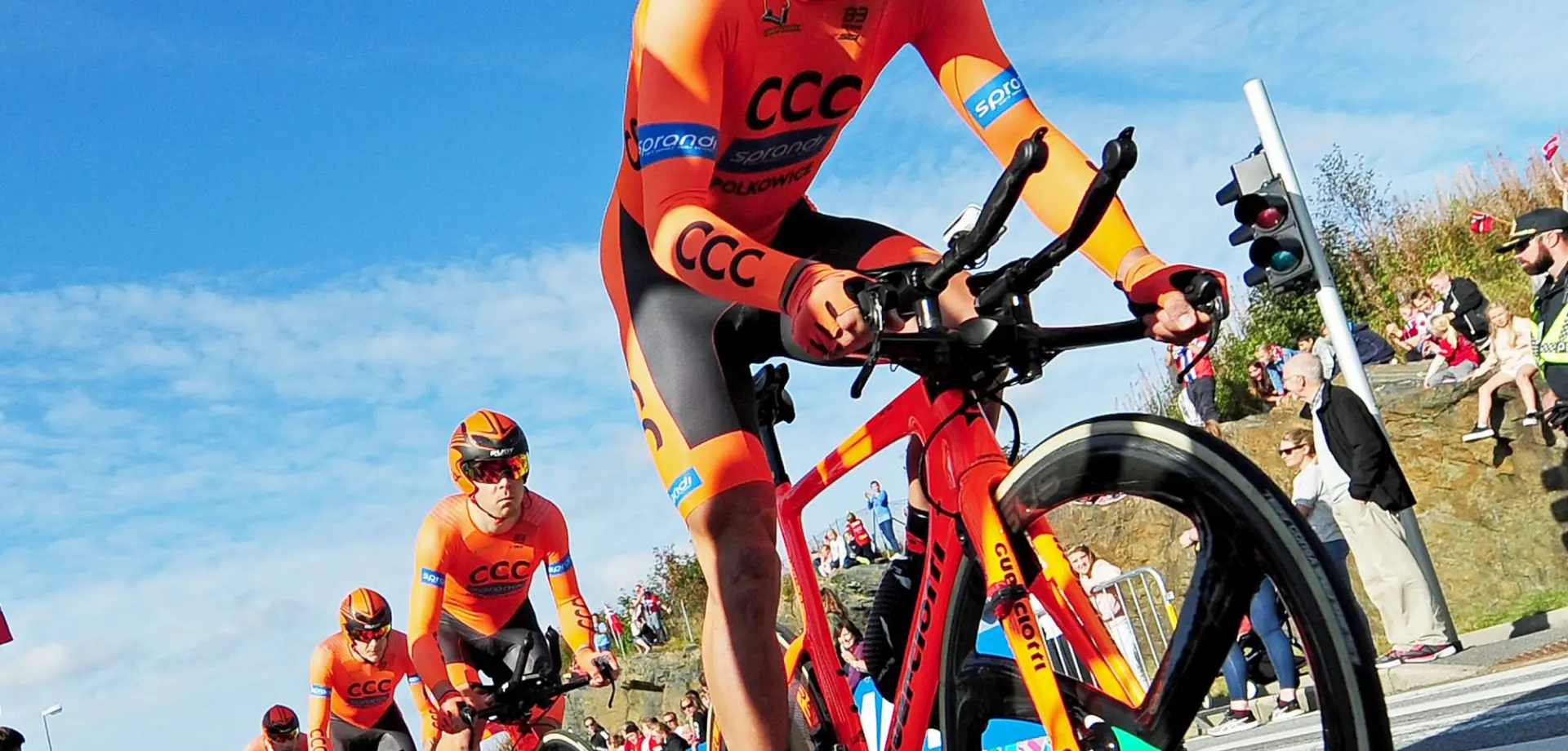 CCC becomes the title sponsor of one of the 5 best cycling groups in the world (formerly known as BMC Racing Team), joining the elite group of UCI World Tour
CCC becomes the title sponsor of one of the 5 best cycling groups in the world (formerly known as BMC Racing Team), joining the elite group of UCI World Tour
CCC plans to revise the sports sponsorship strategy and strengthen its existing activities related to the CCC Sprandi cycling group, becoming the title sponsor of the highly titled World Tour team which is one of the 5 best groups in the world in this discipline.
On July 16, 2018 CCC signed a preliminary agreement regarding the commitment of the CCC in the new team, which shall be effective from January 1, 2019. Thus, the group will change its name to CCC. An additional sponsor next to CCC will include the Swiss brand TAG Heuer.
"CCC has been looking for a way to develop its sponsoring expenditures on sport in a way that allows it to be effectively used on a global scale. We will now focus on a new cycling group that has great potential for success. We want them to win and strengthen the CCC brand among our clients in all markets. We want the Poles to race in the group and other leading cyclists from various countries, especially those where we run our business. - says Dariusz Miłek, President of CCC.
Due to the commitment of CCC in sponsoring the World Tour group, CCC does not plan to increase its marketing budget for the next year. The project will be financed as part of transfers in the budget structure.