CCC takes all fairy tale lovers on a unique journey to Moominvalley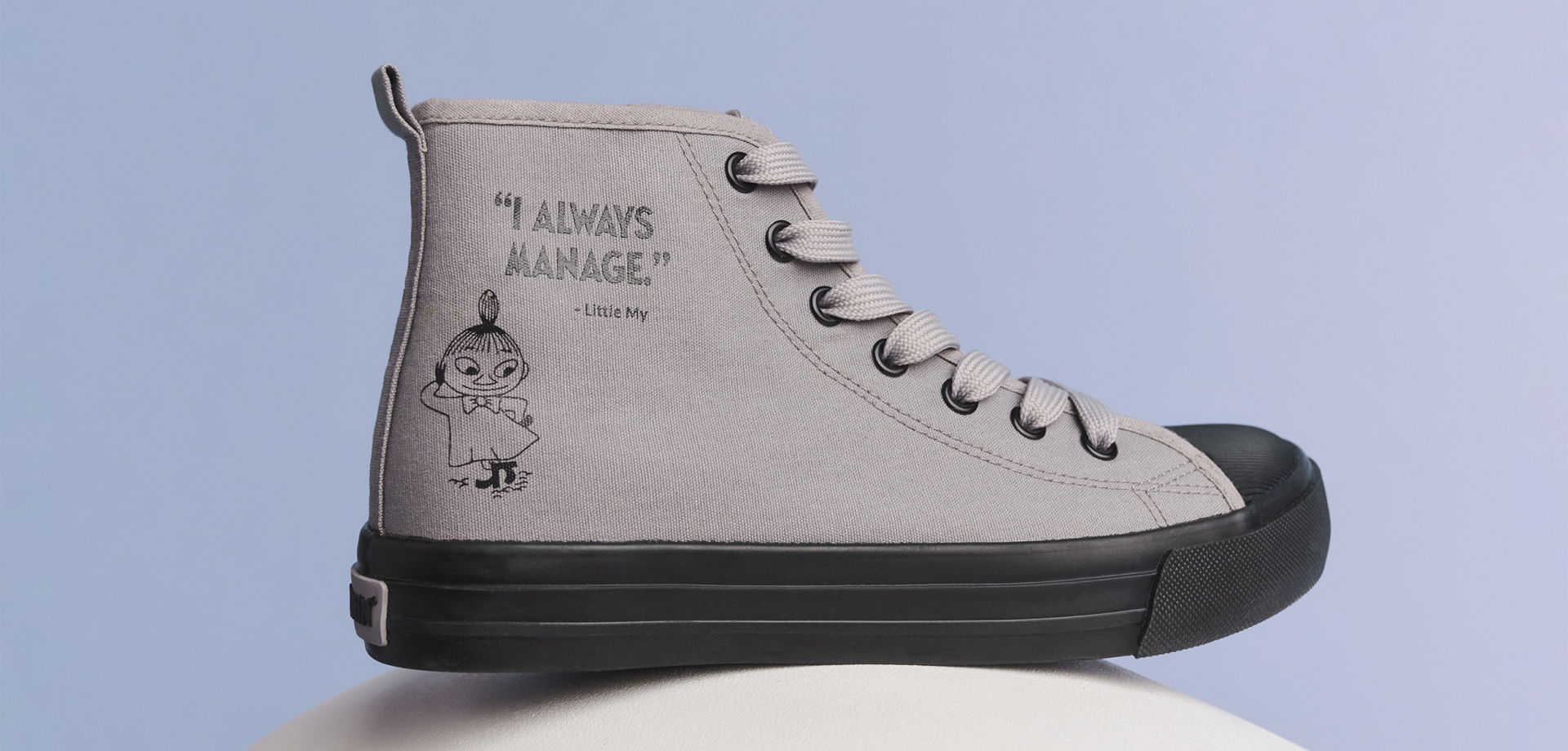 CCC takes all fairy tale lovers on a unique journey to Moominvalley. Embark on a magical journey with a collection of footwear and accessories inspired by Tove Janson's iconic stories. Dare to walk through the door and discover what's on the other side? 
The Moomins are well known to children and adults around the world. The eccentric characters of Tove Janson's saga have entertained, educated and touched the hearts of children and parents for years. Now CCC offers footwear and accessories featuring Moomin, Snorkmaiden, Little My, Moominpappa, and Moominmamma. You will find them in our offline stores, on the mobile app and on ccc.eu.  
The Moomin collection from CCC includes unique items for children and teenagers. Comfy sneakers bear the images of their favourite characters from the novel they read as children. For the youngest kids, CCC has cute pastel designs, both high-tops, low-tops and slip-ons. Teenagers can choose from a line of high-top sneakers in muted colours. The uppers feature iconic Moomin characters once drawn by Tove Janson herself!  
But this is not the end of the nostalgic trip down memory lane. The brand also offers stylish bucket hats with cartoon characters from the novel. Fans of clever and resolute Little My will not pass by them indifferently. The fairy-tale line is complemented by fabric bags that every fan of Moominvalley should own.  
The Moomin collection is available from CCC offline stores, the mobile app and ccc.eu