Discover CCC's new Back-To-School collection, featuring sports shoes and backpacks from renowned global brands at unbeatable prices!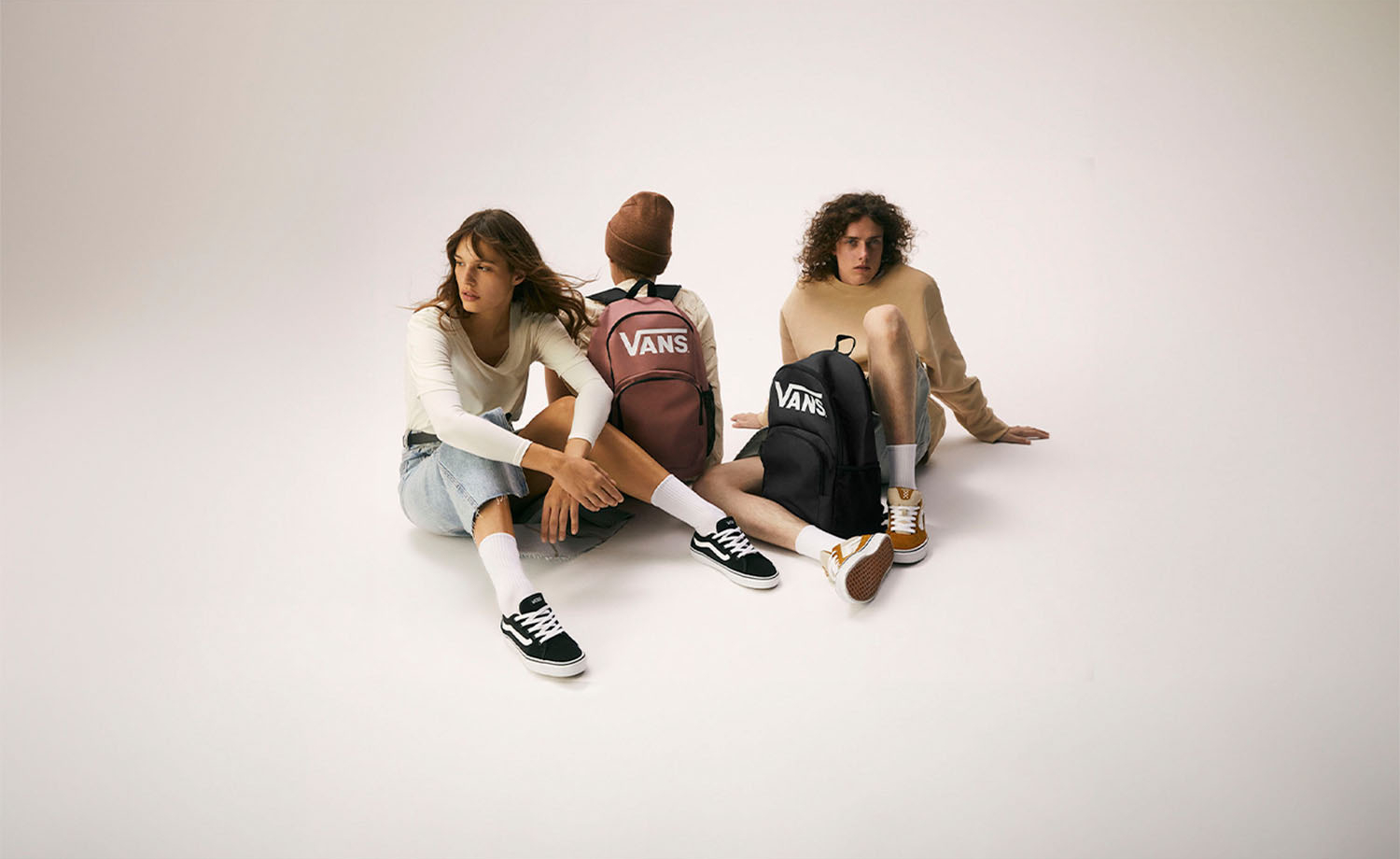 We have suggestions on what to wear to ensure you look cool every day. After all, who does not want to put their best foot forward after the summer break? And the latest Back-To-School collection from CCC is the answer.
This season, our emphasis is on comfort, enduring design, and a colour palette that helps flawlessly enhance any outfit. Backpacks and bags in shades of beige, navy blue, and black seamlessly blend with school attire. But remember, fashion accessories should be more than just stylish – they should efficiently store all your essentials and offer maximum comfort. Experience the fusion of functionality and style in CCC's latest collection. Shop backpacks from esteemed brands such as adidas, Reebok, Champion, Vans, Puma, Kappa, and New Balance as well as much-adored Sprandi, starting at just PLN 59.99. 
Want to turn heads in the school hallways? Opt for Champion sneakers. Add a pop of colour with a fiery orange model to elevate traditional ensembles. If subdued tones are more your style, consider light blue and pink; these hues pair well with both casual and formal looks. 
For all-day comfort during long school days, rely on trustworthy New Balance sneakers. When you don them, you are guaranteed to stay on-trend.
Fancy trainers instead? Explore the Vans range. This globally acclaimed brand offers an expansive selection of sports hoes suitable for all ages.
Another staple for every closet? Adidas sneakers. They are comfortable and chic, and add flair to any outfit, which makes them ideal for both school and leisure. 
For trendiness paired with comfort, do not overlook Sprandi sports shoes. With an array of designs, colours, and styles, you can easily find a pair that resonates with your unique fashion sense. 
 
Now you can shop at CCC for products from brands like adidas, Reebok, Champion, Sprandi, Vans, Puma, Kappa, New Balance, and others for even less! Until September 30th, you can enjoy our ongoing MULTIZAKUPY promotion. Come with friends and buy something for everyone. You will get 25% off on your second purchase and 50% off on your third, and receive your fourth item absolutely FREE! This offer spans our entire collection!  
Do not miss this incredible opportunity; these models are flying off the shelves. Dive into the extensive collection of sports shoes and accessories at CCC stores, on our mobile app, and at ccc.eu