Early spring is a perfect time for men to update their wardrobe with a handful of the latest fashion buzz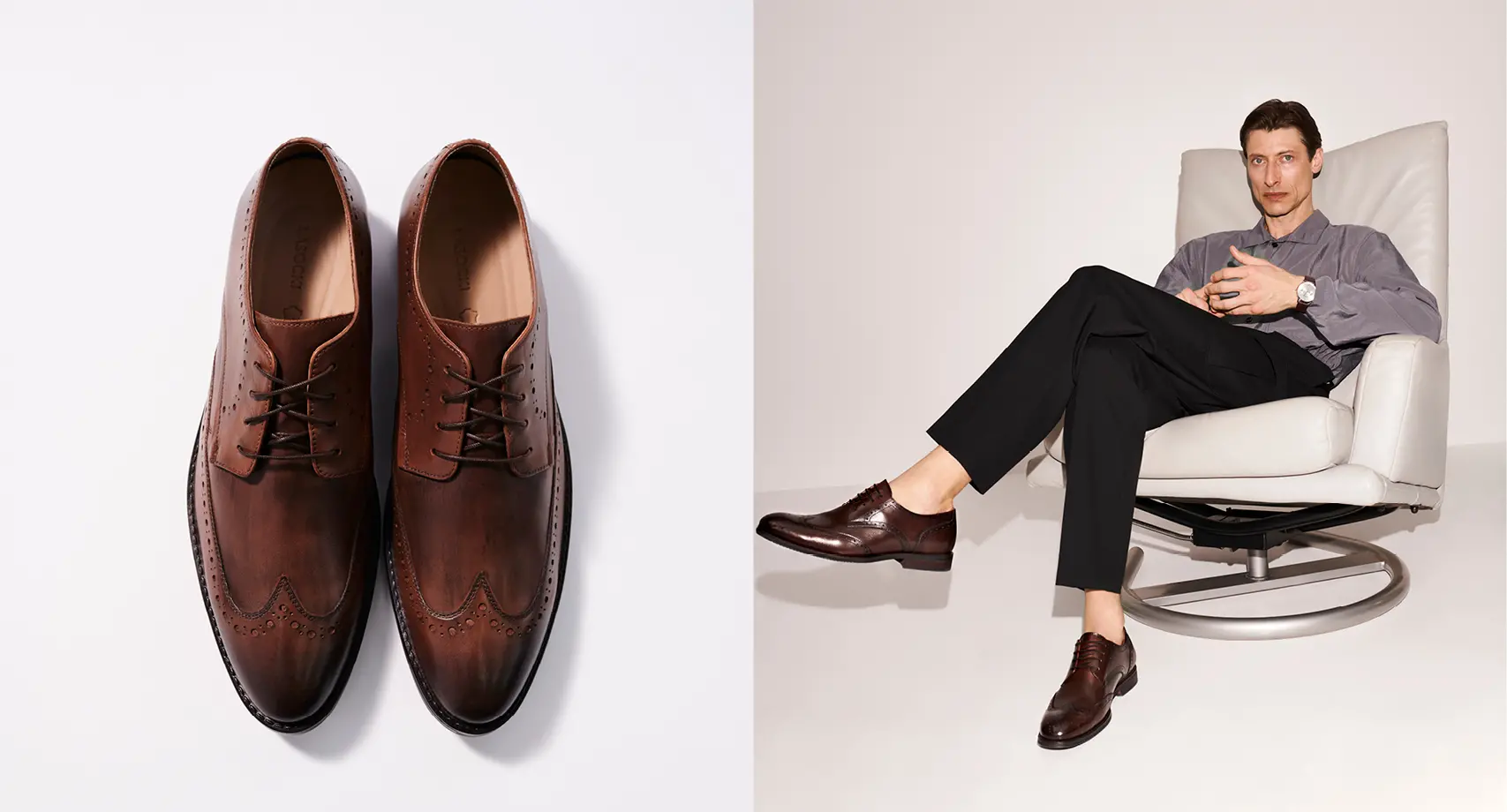 Early spring is a perfect time for men to update their wardrobe with a handful of the latest fashion buzz Check out CCC's new arrivals. You can find trendy men's footwear in our stores, on our mobile app and on ccc.eu.
This spring, men's footwear trends are all about classics cleverly combined with streetwear and retro vibes. Timeless designs are now available in attractive forms and colours that bring a surprising new look. In the months to come we will rediscover the stylish derbies, classic loafers and oxfords. Fans of urban casual will love our range of modern streetwear-inspired sneakers. All the hot trends and top brands can be found at CCC. Check out what's new this spring.
It's time to replace your Chelsea boots with comfortable leather brogues, a must-have in any man's spring wardrobe. On offer at CCC is a wide selection of classic designs from Lasocki, Badura, and Gino Rossi. To add variety to your style, go for original derbies or oxfords. Timeless black or super-trendy brown? Choose the colour you think best matches your outfit.
Casual elegance with a touch of retro flair? Loafers will win the hearts of those who love comfort and style. Take a look at Gino Rossi designs that combine classic elegance with sporty details. This stylish design will go perfectly with a casual chinos or jeans look. Badura and Gino Rossi, known for offering comfort at its best, have a wide range of sportswear-style shoes in their men's collections.
Sprandi follows current trends in streetwear. This season's number one are the ultra-trendy basketball-style sneakers. There is also a great deal of classic designs that will complement comfortable urban outfits. Functionality and modern design are the hallmark of the latest collection of sportswear brands at CCC. The wide range of global brands available at CCC, including Adidas, Reebok, Champion and Puma urban footwear, will catch the eye of those who love sports and everyday comfort.
CCC's men's collection is complemented by stylish accessories. Functional waist bags and small cross-body bags are wardrobe essentials all stylish men should own this spring. Elegant briefcases or sports bags are also ideal for everyday use.
Men's footwear collection is available from CCC offline stores, via the mobile app and on ccc.eu.