Fresh fashion in CCC! The brand unleashes its spring collection of the hottest shoe styles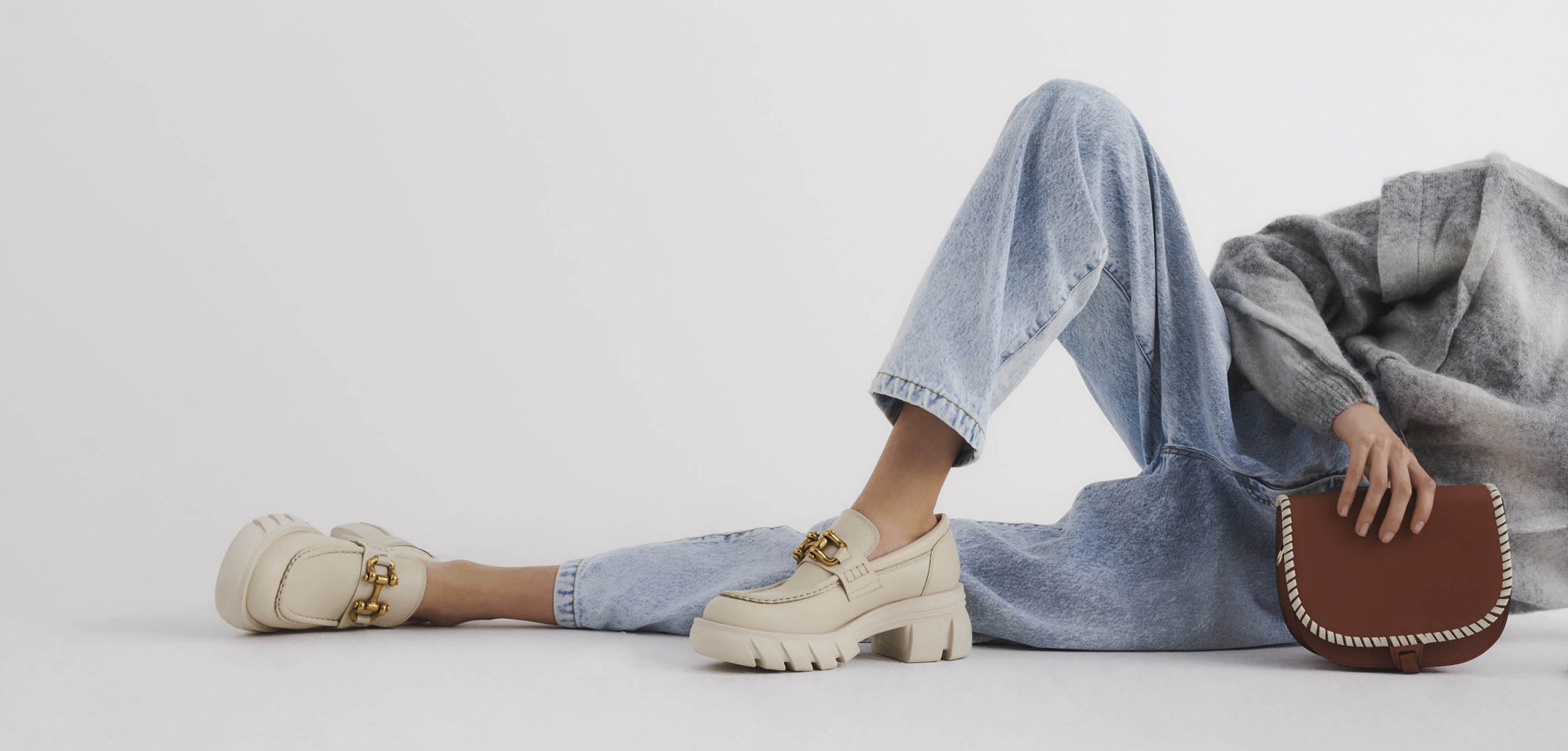 With more than 2,500 new private label designs and unique collaborations with global brands including Puma, Adidas, Champion and Skechers, CCC has something to offer to all customers who want to refresh their wardrobe for spring. A broad assortment of the hottest trends so loved by celebrities, including the star of CCC's latest campaign Emily Ratajkowsky, are now available to all fashion lovers in our offline stores, mobile app and ccc.eu.
What's new in CCC's footwear range this spring?
The spring season heralds a great ballet flat comeback. The iconic footwear style, increasingly spotted on the streets of fashion capitals, is waiting for customers in CCC stores. Stylish ballet flats feature in Jenny Fairy's capsule collection endorsed by Emily Ratajkowski. CCC's customers can choose from a broad range of over 120 ballet flat designs to add Parisian chic to their outfits inspired by the top model's nonchalant look.
April is the time to change winter boots for stylish pumps. This season, the classic matte is replaced by a shiny look in Gino Rossi's new collection. The high stiletto heel and pointed tip will be perfect for both chic and office outfits.
Loafers are another must-have in the spring closet. The Lasocki brand combines quality workmanship and perfect comfort. Simple leather loafers are a perfect match for casual and elegant styles, hence their popularity with customers dressing for the office.
The on-trend sportswear styles for 2023 winning the hearts of fashionistas are streetwear-inspired sneakers and simple minimalist slip-on designs. The broad assortment of global brands available at CCC guarantees that customers have access to the hottest and most functional options. Ankle-high styles by Sprandi, minimalist items from adidas or Vans pieces making a comeback will be a great addition to your spring closet. Also in style are 1990s-inspired flatforms featuring in the latest Asics and Champion collections.
Pay attention to the capsule collection created in collaboration with Puma 'Forever Play: Forever Faster. Forever Better'.
We are launching our first PUMA x CCC capsule collection 'FOREVER. PLAY.' We are thrilled to be able to showcase the broad range of PUMA-branded products this way. The collection includes iconic designs, enabling customers to create their own looks and enjoy streetwear fashion. What is important to us is that this year PUMA celebrates its 75th anniversary, and the collaboration with the CCC brand is part of the anniversary celebrations,' explained Katarzyna Węsławowicz, PUMA Area Head of Marketing EE
The Puma x CCC capsule collection catches the eye with its distinctive flatforms with a '90s vibe. The chunky sole provides a stable and comfortable base while also adding a fashionable twist to sportswear styles. Targeting women, Puma's capsule collection is the essence of fashion smash hits and streetwear classics. Modern shapes and muted colours will allow you to play with sporty fashion on a daily basis.
At CCC, we are constantly guided by our mission: to unlock fashion for everybody, everywhere. So, when planning this year's spring collection, we wanted our customers to be able to refresh their wardrobes in line with their style, taste and budget. We offer the latest trends across private label categories and across price ranges,' notes Michal Zgiep, Managing Director of Procurement and Product at CCC. 'We are constantly expanding Jenny Fairy, Gino Rossi, Badura and other CCC brands, also increasingly engaging in collaborations with partners. We are glad that global players have noticed the potential that lies in working with us and are willing to team up with us on more interesting fashion projects.
More information on CCC's latest collections is available in CCC offline stores, via the mobile app and on ccc.eu.