Introducing the newest brand available from CCC: Beverly Hills Polo Club, standing for elegance with a sporty touch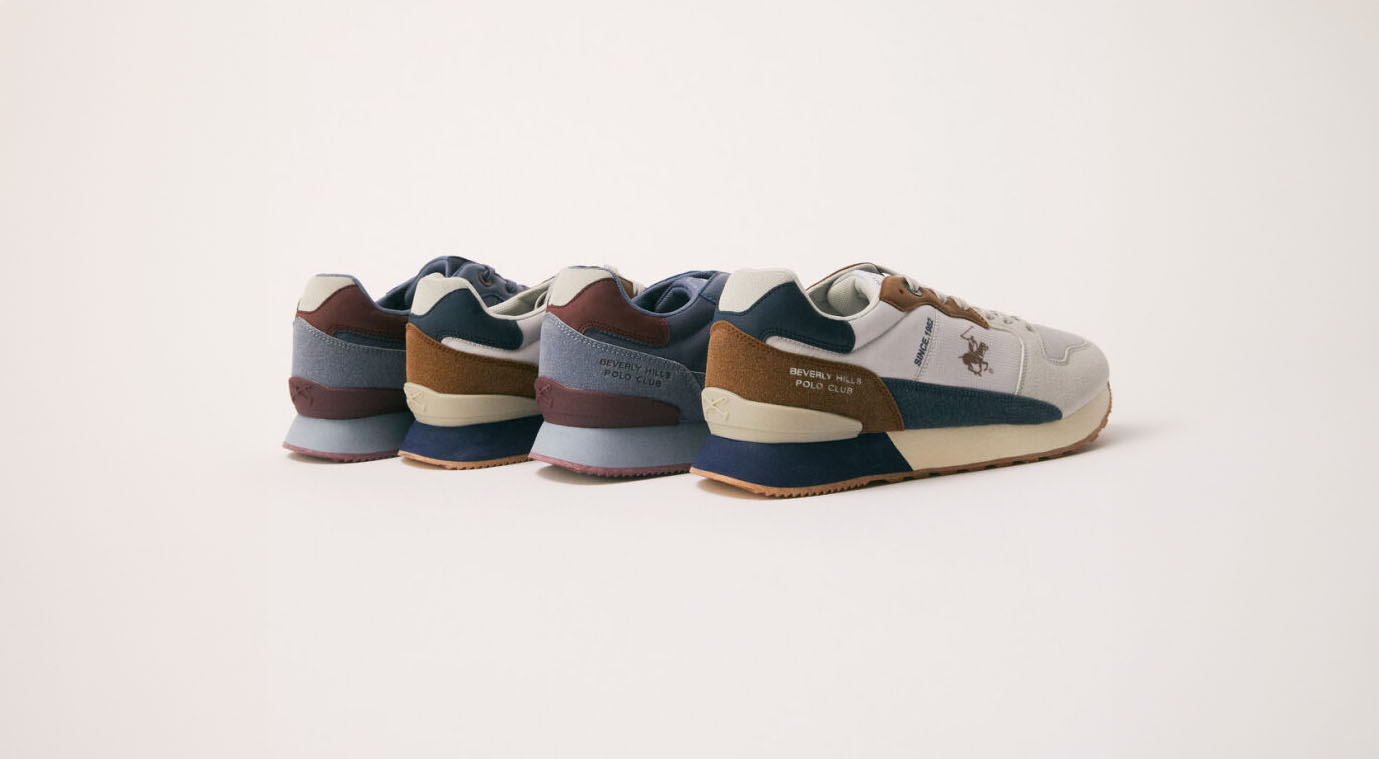 Discover the epitome of sporty elegance captured by the brand's exceptional footwear and accessories. If you're on the lookout for quality and a stunning appearance, don't miss out on the brand-new collection premiering at CCC.
ince 1982, Beverly Hills Polo Club has been the torchbearer of luxury and style, drawing inspiration from the opulence of Beverly Hills and the prestigious sport of polo, with an essence of exclusive club membership. Our customers can explore a vast array of premium clothing, footwear and accessories. The designs seamlessly blend the timeless with the contemporary, resulting in an unparalleled style. 
The Beverly Hills Polo Club footwear collection is designed for women who exude confidence and appreciate both comfort and sporty chic. The assortment includes fashionable sneakers in classic shades that effortlessly elevate your casual look when matched with jeans and a white shirt. For those seeking a touch of glamour, there are designs with gold and silver accents that beautifully complement simple-cut dresses in understated hues. If you're wearing a sporty attire, the platform sole sneakers will be an ideal choice. Explore the Beverly Hills Polo Club range of colours, including white, black, red, and the ever-popular royal navy blue. You can also choose between low-cut or ankle-covering canvas uppers.  
But remember, smart casual isn't just about clothing and accessories – handbags also play a part in achieving the desired look. In the latest collection available at CCC, you'll discover a diverse array of designs featuring the iconic horse and rider logo. These designs come in a wide spectrum of colours and sizes. For those who prefer a spacious handbag, there are several options, including grey, black or light brown shoppers – some coming with a detachable pouch for added convenience. If you'd rather carry a smaller bag to complement your elegant ensemble, our selection also includes some captivating choices. And for those on the move, the brand's backpacks will be perfect for everyday use.   
The Beverly Hills Polo Club shoe collection for men embodies a perfect blend of elegance and sporty flair. The assortment includes comfortable sneakers in classic cuts, available in both low and high styles. These versatile shoes will complement your everyday casual attire, whether it's jeans and a shirt or a more athletic ensemble with shorts and a polo shirt. The colour palette is subdued and consistent, featuring navy blues, browns, muted greens, as well as timeless blacks and whites. Some models also sport subtle red accents, adding a dynamic touch to your look. The high-top sneakers on a white platform are a timeless classic – a reliable choice that never goes out of style.  
But that's not all – the Beverly Hills Polo Club men's collection also features an array of accessories, including small pouches, backpacks, and spacious bags, complete with both hand grips and long shoulder straps. Crafted from leather-like materials in dark shades of navy blue, brown and black, these accessories exude sleekness. The minimalist, sporty design not only ensures style but also comfort. With various size options, you can assemble the perfect set for everyday use or weekend getaways.  
Now, seize the opportunity to buy Beverly Hills Polo Club products at even more affordable prices! You only have until the end of September to take advantage of our MULTIBUY promotion available at CCC stores, where you can enjoy the fourth product for free, the third for half the price, or the second at a 25% discount. Spruce up your wardrobe ahead of autumn with top-quality footwear and handbags. 
Explore the Beverly Hills Polo Club collection, available at CCC stores, via our app and on ccc.eu