Jenny Fairy connects with nature through its I CARE WHAT I WEAR line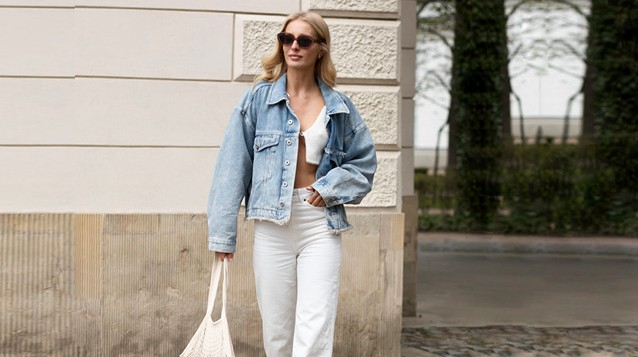 Trendy choices are responsible choices. As a tribute to sustainable fashion, Jenny Fairy has launched a footwear line made from  recycled materials and certified cotton. All that to show it cares for the planet, in line with the slogan I CARE WHAT I WEAR.
Loved by influencers, the Jenny Fairy brand inspires you to go green! The brand has taken a new step towards responsible fashion by adding the I CARE WHAT I WEAR line to its collection. Available in CCC stores and on ccc.eu, the line features footwear finished with recycled materials and certified cotton.
Inspired by nature, the collection will perfectly complement any spring and summer outfit. The new Jenny Fairy shoe designs in muted earth tones will go well with simple outfits made of natural fabrics such as linen, silk or cotton.
The perfect summer addition to the new Jenny Fairy line are slides available in two styles:  delicate woven flats and higher-heel woven platform buckle mules. The collection also includes eco-friendly espadrilles that are perfect for hot weather.  Shaped to a classic silhouette, they are available in two styles: with a plain upper  made from recycled microfibre or checkered canvas. Lightweight espadrille sandals in cream, orange or black offer an alternative. The I CARE WHAT I WEAR line also features timeless ballet flats in a simple classic version or embellished with a checkered canvas bow. With athletic footwear enthusiasts in mind, the Jenny Fairy collection brings two eco-friendly sneaker designs made from natural recycled fibres. Every pair in the I CARE WHAT  I WEAR line has an upper and inner lining made from eco-friendly materials.
Products in the I CARE WHAT I WEAR collection are a popular fashion choice among top influencers. We can see them on model Natalia Uliasz or jewelry designer Natalia Kopiszka. The Jenny Fairy ambassadors matched them to their individual styles to create spring looks with an eco vibe.
The I CARE WHAT I WEAR by Jenny Fairy collection is now available in CCC stores, on ccc.eu and via  the mobile app.