No matter how you like to spend your time, bet on comfort at its best. Right now, set off with your family to look for the summer in Lasocki shoes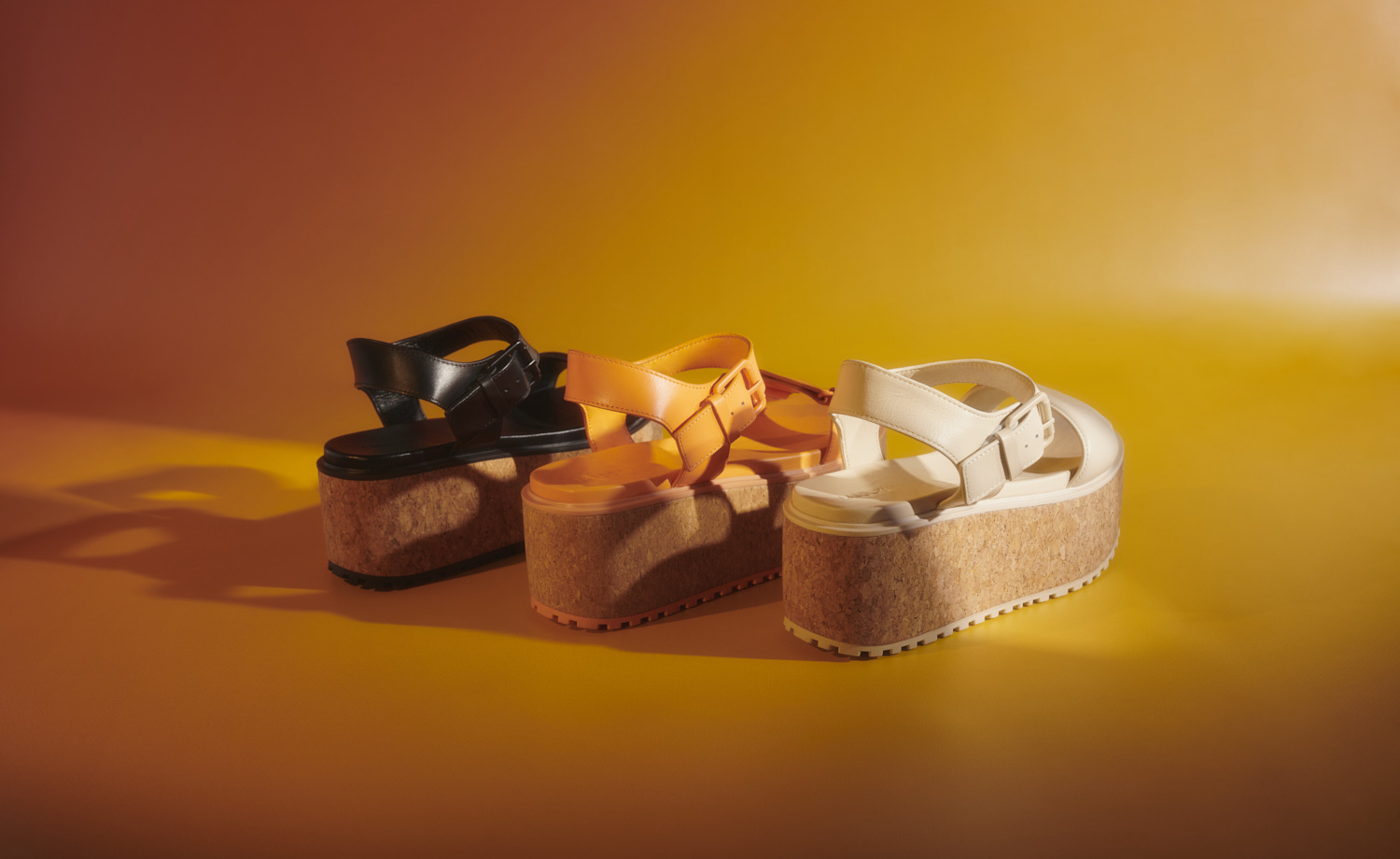 An afternoon in the city, a city break with the family or a carefree walk on the beach. No matter how you like to spend your time, bet on comfort at its best. Right now, set off with your family to look for the summer in Lasocki shoes – you will find them in CCC's wide offering at extremely attractive prices.
Spring and summer trends combined with the best of comfort have taken hold in CCC's offering. In response to the needs of the whole family, the Lasocki brand has prepared a wide range of footwear and accessories ideal for the coming warm days. Only now you can purchase selected products with a 20% discount (with a minimum purchase value of PLN 119). Stylish and functional footwear for women, men and children is perfect for any occasion. Invite beiges, pastels and juicy orange to your summer closet – shoes and accessories in the most fashionable colours of the season are available from PLN 49.99.
With summer approaching, the Lasocki brand has prepared a unique Endless Summer capsule for women. Beige, black, white, as well as a juicy shade of orange, which are the colours of the shoes and handbags from our latest collection, will lead the way this summer. Platform flip-flops and sandals are designed for carefree holiday strolls. Handbags in colors reminiscent of warm summer evenings will perfectly complement everyday styling.
Lasocki for Him is a combination of classics, style and comfort at its best. The latest proposals are mainly leather sandals and flip-flops, essential for men's summer outfits. Special attention when picking out your clothes for this season should be paid to bright lace-up sports shoes, which will be ideal for everyday urban wear. The spring and summer offer also features timeless items such as leather derby shoes, brogues or stylish moccasins. Each can be bought in classic as well as modern designs, with prices starting as low as PLN 109.98.
The Lasocki brand does not forget about exceptional functionality in the summer – the new Lasocki Kids collection offers extremely comfortable solutions hidden in children's sandals. Cushioned soles, leather trim or convenient Velcro fasteners are all essential in proper summer footwear for the little ones.
The Lasocki Young line brings the latest trends to teenagers' closets. Stylish ballerinas, shiny sandals or leather loafers will be a perfect match for summer styling for teens. Lasocki children's shoes can be purchased at attractive prices, starting from PLN 49.99.
Lasocki comes up with a fashion solution for every occasion. In addition to everyday footwear, the brand's wide product range includes ideal choices for special events. Women's pumps and stiletto sandals as well as men's leather brogues will perfectly suit the elegant styling for a wedding or family lunch. For the little ones, the Lasocki brand has prepared a wide selection of shoes for the First Communion ceremony. Our footwear for important occasions is not only about stylish design or exceptional workmanship – it is also very attractively priced as the products are available from PLN 59.99.
Associated with the Lasocki brand is influencer Agnieszka Rzońca-Jóźwiak (@arzoncaa). Together with her husband Łukasz and son Tadeusz, she has appeared in a fashion shoot to promote the latest Lasocki footwear collection.
Lasocki, Lasocki for Men, Lasocki Kids and Lasocki Young products are available from CCC offline stores, the mobile app and ccc.eu