Slovenia to become HalfPrice's sixth foreign market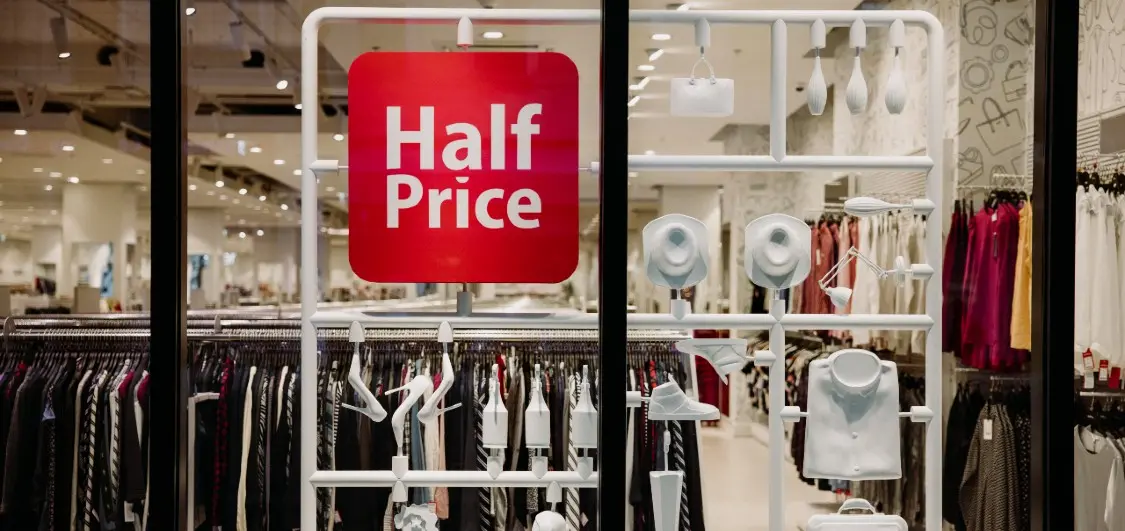 HalfPrice remains on a strong growth trajectory – in the first half of this year, it will enter its sixth foreign market, Slovenia. The first store in Ljubljana will open in April. Nine months after launch, HalfPrice has a total of about 50 brick-and-mortar stores in Europe. Since December, customers in Poland can also hunt for bargains online.
HalfPrice is a store concept developed by the CCC Group in the off-price segment, selling a wide variety of popular brands at attractive prices. Its customers are offered clothing, footwear, accessories, cosmetics, food, toys and home furnishings.
"Foreign expansion of the HalfPrice chain is our consistently pursued strategic objective. We want to strengthen our presence across the Group's key markets in Central Europe. Analyses of customer behaviour and experience from the countries where the concept is already established have confirmed our belief that the off-price model will also be well received by Slovenian consumers. This is why we are planning to bring it to that market in the coming months," says Adam Holewa, HalfPrice CEO.
The CCC Group has operated in Slovenia since 2013. So far, it has been present on that market via three sales channels: CCC offline stores, ccc.eu and the online platform eobuwie.pl (www.eobutev.si). "Slovenia is a market where we can see potential for further growth and we are confident that our unique offering will persuade local consumers to go for the off-price model. Indeed, HalfPrice will be the first concept of this kind in the country. Additionally, the product range is always tailored specifically to the preferences and expectations of customers in a given market," says Malwina Winter, HalfPrice Vice President for Procurement.
"I am sure our portfolio will satisfy the tastes of even the most demanding bargain hunters," says Joanna Czyżewska, HalfPrice Vice President for Sales.
There are already about 50 HalfPrice stores in Europe. In December 2021, the chain launched online sales. The concept is also available in Austria, the Czech Republic, Croatia and Hungary. In the first half of this year, HalfPrice will enter the Slovak market. For more information on HalfPrice, go to www.halfprice.eu.