Step into the world of fashion and comfort with Kinny Zimmer and CCC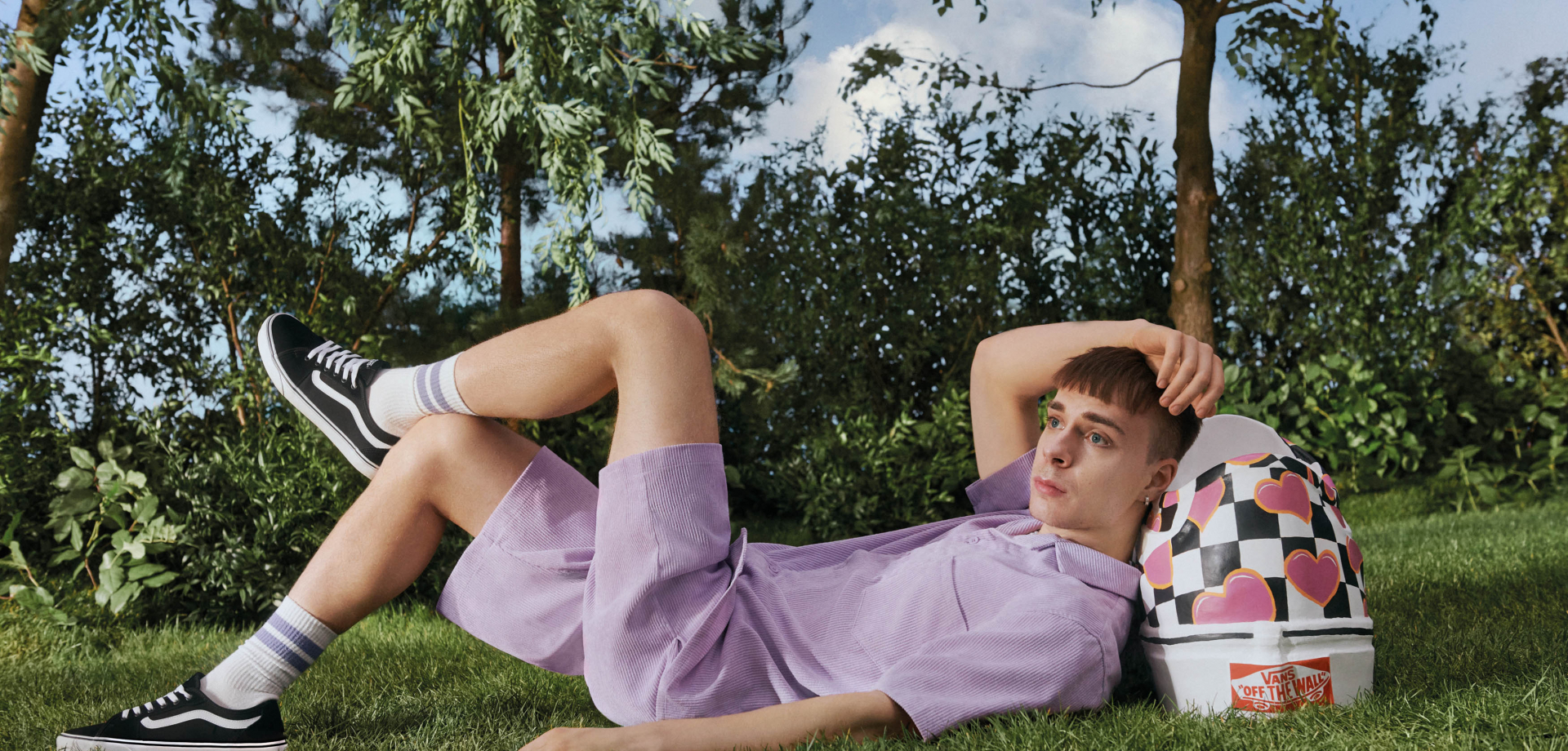 Let Kinny Zimmer take you on a journey to Wonderland! Explore the latest offerings of top brands with CCC and find the perfect shoes and accessories to match your style. From Reebok to Puma, Champion to New Balance, Kappa to Vans, CCC has it all. Shop the latest collections in store, on the mobile app, and at ccc.eu. Step into the world of fashion and comfort with Kinny Zimmer and CCC. 
Are you ready to step into Wonderland? Kinny Zimmer invites everyone looking for comfort, current trends, and fashion inspiration to the green fairytale land! With the latest campaign featuring the popular rapper of the young generation, CCC's wide selection of global brands has something for everyone. Shop Reebok, Puma, Champion, New Balance, Kappa, and Vans to find the perfect sporty style that fits your needs. Come explore the dreamy world of Wonderland and find the look that's right for you! 
CCC offers an unparalleled selection of global brands, combining the latest trends and urban style. Our range of shoes is perfect for streetwear lovers, with stylish models from the most popular sports brands. 
This spring, global brands have something for everyone! Whether you're looking for classic sneakers, stylish ankle-length models, or super trendy styles on platforms, you'll find exactly what you need. Our up-to-date designs, interesting colours, and playful forms are all features that streetwear lovers can appreciate. If you're into a more minimalistic look, or something that stands out with its original colour combinations, we've got you covered. With this collection, you can easily complete your spring wardrobe with a casual, urban style. 
Revered for its unique designs and functionality, adidas has prepared an extensive range of iconic models this spring that will perfectly complement everyday styles. Puma is following the latest trends, offering the season's must-have models on solid soles for her and super trendy tricolour sneakers for him. Champion and Kappa have not disappointed with their traditional sneaker offerings, while New Balance has classically delivered its ultra-comfortable everyday sneakers. Meanwhile, Vans' range will capture the attention of teenage streetwear fans, who can complete their fashionable looks with stylish platforms or the iconic checkered motif. 
However, the offer of top brands is not only about stylish shoes, but also clothing and accessories for women and men. Among the sports accessories available in CCC, there are functional sports socks with logos, eagerly chosen by lovers of street style. There is no shortage of trendy outerwear, such as baseball caps or loose beanies with logos. 
Whether for school, the gym or everyday outings, a backpack or bag is ideal. Make a statement with the latest styles and trends from the world's leading brands. From adidas, Champion and Puma, you'll find stylish sports and casual models to take your look to the next level. Whether you're looking for a fashionable accessory, or a convenient way to store your everyday essentials, these brands have the perfect solution. 
Not sure how to find the perfect fashion pick? Look no further than rapper Kinny Zimmer's collection - you can find it in the online shop, mobile app, and in select showrooms. Shop now to get the look! 
The products are available in CCC showrooms, on ccc.eu and in the mobile app.