Sunny Riviera in Warsaw. Jenny Fairy French kiosk attracts crowds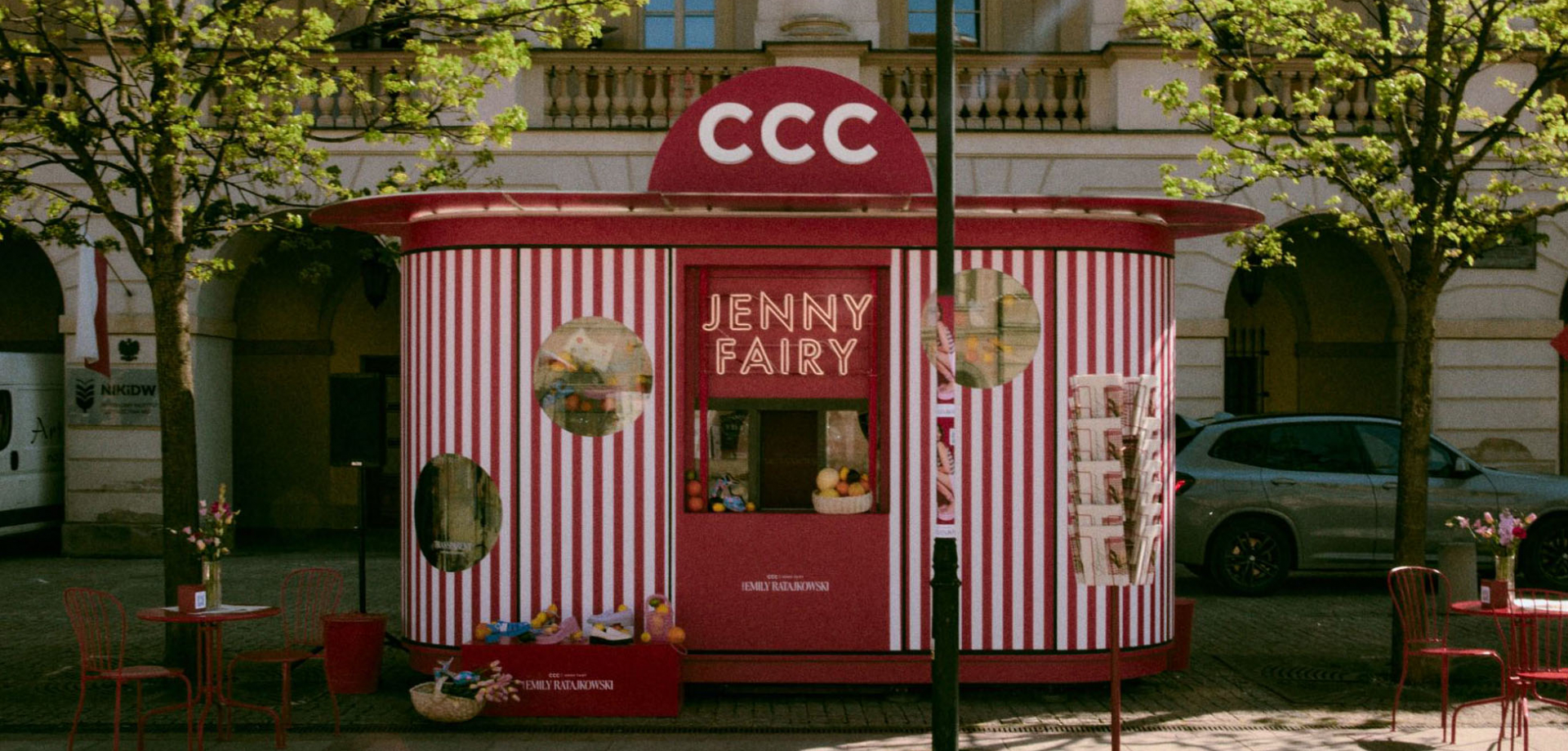 The French Riviera in the centre of Warsaw? C'est possible! On Saturday at noon, Jenny Fairy turned the Krakowskie Przedmieście street into a charming French-style fashion corner. The event promoted the summer edition of the brand's campaign starring Emily Ratajkowski.
Aromatic coffee, delicious croissants and the Bonjour Jenny Fairy brochure waited for all lovers of the latest trends and French atmosphere. The Jenny Fairy kiosk was visited by some popular online influencers and the brand ambassadors. You could see Joanna Horodyńska, Lena Moonlight and Karolina Pielesiak taking a Saturday stroll along Krakowskie Przed-mieście. French style lovers Natalia Kopiszka and Kasia Szymanowicz were also there.
The occasion was the second edition of Jenny Fairy's campaign featuring Emily Ratajkowski. From the magical Paris, Jenny Fairy takes you on a holiday trip to the French Riviera, with up-to-the-minute trends and best fashion hits. You can have the hottest sandals and handbags from the summer collection starting from PLN 99.90.
The Saturday event was just a prelude to the attractions prepared by Jenny Fairy. All CCC Club Members can take part in a unique contest and win prizes! The rules are very simple – all you have to do is fill out the entry form on the CCC app and answer the question: Who would you take with you to spend a weekend in a SPA and why? Contestants can win a two-day SPA stay for two, with accommodation, meals and a package of treatments, all worth PLN 5,000.00. Entries can be submitted until April 30th. The winner will be announced on May 12th.