Three million foot scans captured by CCC Group's flagship service esize.me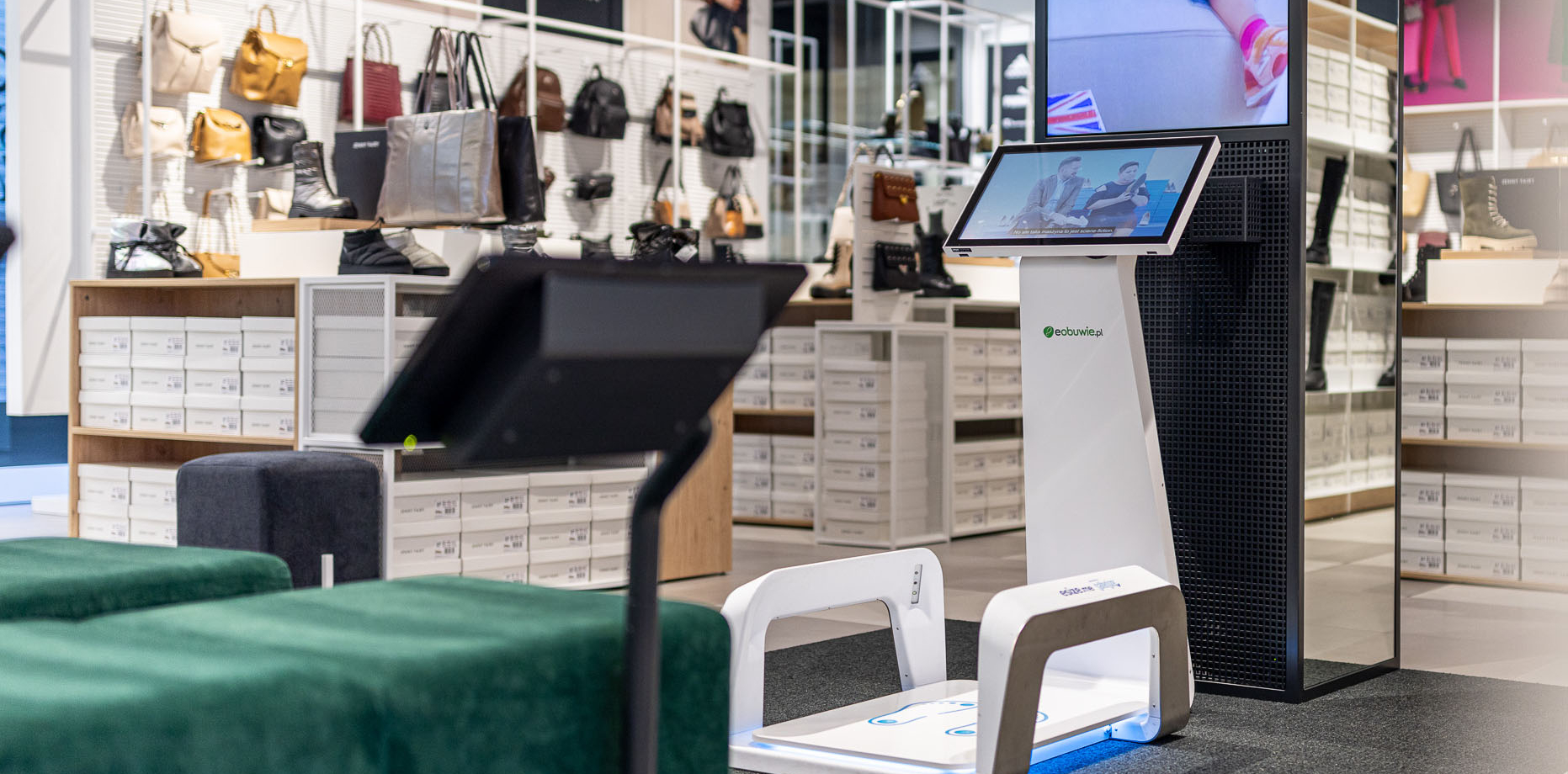 Over three million shoppers have used esize.me, an innovative solution available in eobuwie.pl and CCC stores. The 3D scanner helps select the right shoe size by taking measurements of the foot and the inside of the shoe. The solution is already available for shoppers in Poland as well as the Czech Republic and Romania.
The service was first launched in eobuwie.pl and CCC stores in 2018. With esize.me, customers can easily select perfect fitting shoes without even trying them on – the 3D scanner gathers key foot measurements, including the length but also the width and the arch height. The three-dimensional model added to your account allows you to use product hints and filter a list of products by your selected shoe size. This is done by comparing the foot scan with shoe measurements taken at the logistics centre for each shoe design available in-store.
Esize.me is based on machine learning, so the system learns from users' choices and feedback. Together with other features, such as foot height prediction, the ability to assign several scans to a single account or notifications that a child's scan needs to be updated, esize.me enables more precise, faster and more convenient selection of footwear for the whole family, regardless of the shoe type and differences in sizes between brands. Importantly, the scanner service is free, and the scanning process takes just a few seconds.
- We are pleased that so many customers choose esize.me. It is an intuitive tool that now has allowed us to help 3 million users find perfectly fitting shoes. The solution saves time and minimises the risk of bad purchase decisions, which also indirectly reduces carbon emissions. Thanks to the feature predicting foot growth for children, parents can choose the right size shoes for their little ones, with a positive impact on their home budgets and, most importantly, proper development of their children's feet. Child scans already account for 23% of all measurements, explains Robert Bogacki, Digital Innovation Lead at the MODIVO Group, responsible for the service rollout.
The esize.me technology has received a positive opinion from the Polish Podology and Podiatry Association.
- Our feet carry us through life. They carry our body weight and absorb a lot of impact during walking. Choosing the right shoes is essential. The technology supporting the esize.me scanner enables a proper shoe fit, eliminating the risk of a wrong purchase decision and providing comfort for the feet. Properly fitting shoes are vital, so keep your feet healthy,' stresses Piotr Bielawski, a podologist of the Polish Podology and Podiatry Association.
The 3D scanning service is available in eobuwie.pl offline stores and selected CCC stores. In order to be able to use product recommendations when shopping online, offline and via the mobile app available for iOS and Android, you need to add your foot scan in your user account. For details and a complete list of the scanning points, visit: https://www.eobuwie.com.pl/esizeme