CCC and HalfPrice launch multibrand gift card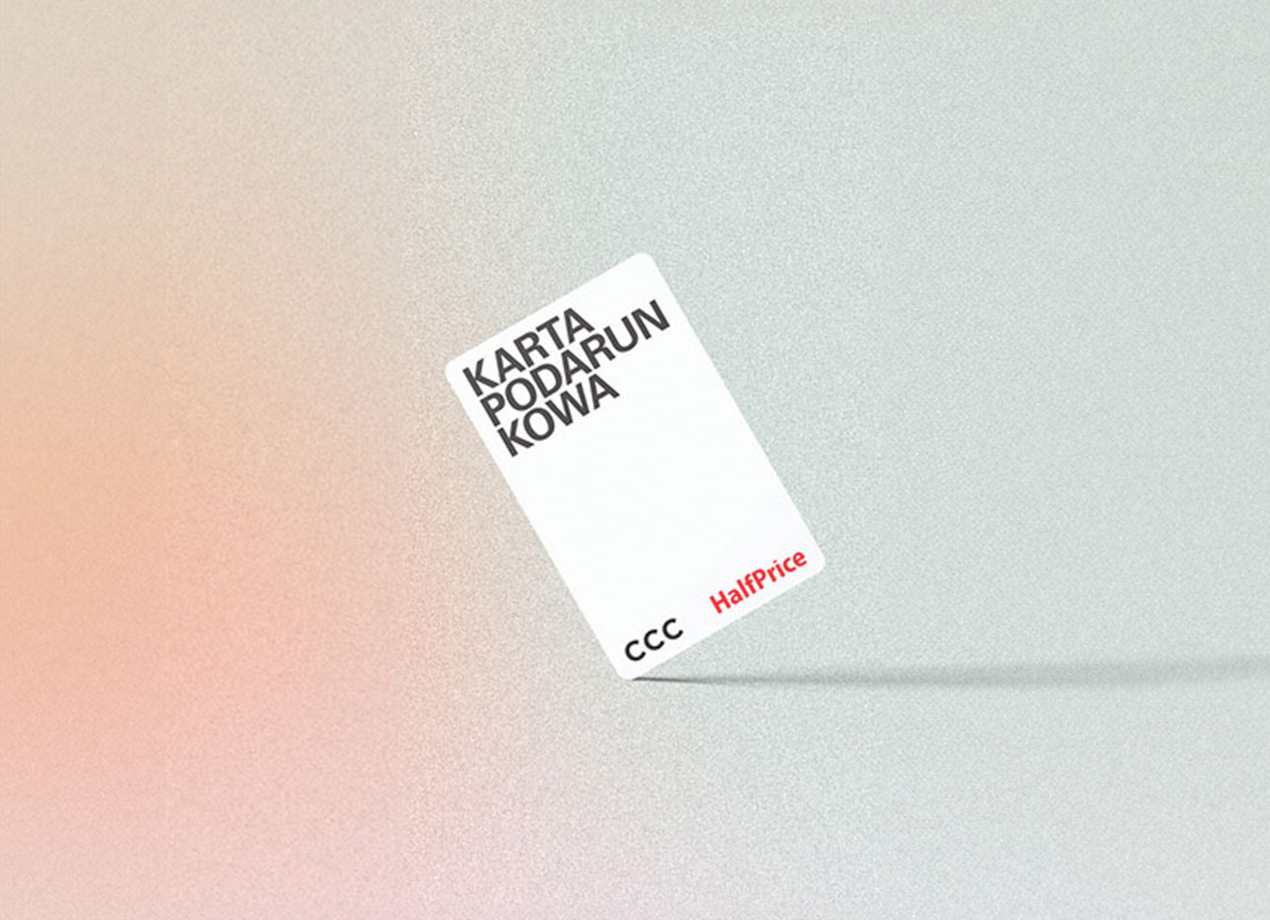 Want to treat yourself to new shoes, a handbag, sports equipment, or even a designer lounge chair? CCC Group Customers now have even more options when redeeming their gift. CCC and HalfPrice have teamed up to introduce a special multibrand gift card. It is all about making Customers' shopping experience better. 
With the 'CCC x HalfPrice' multibrand gift card, Customers can seamlessly shop from both stores. Moreover, this new card lets them use the money on it however they want – they get to choose how much they spend at each store.  
"Our primary objective in crafting omnichannel solutions is ensuring a smooth shopping experience for our customers.  Leveraging the synergy between our business lines, as with this gift card, empowers customers to tap into the broad and varied offerings of the CCC Group – anytime, anywhere, and however they prefer," remarks Jakub Grzelak, CCC Managing Director for Retail. 
Aligned with CCC Group's omnichannel sales approach, these gift cards are available across all CCC and HalfPrice platforms, both in-store and online.  
"The 'CCC x HalfPrice' multibrand gift card is the ultimate present. Our combined portfolio encompasses over 3,000 brands, spanning categories from clothing, footwear, bags, and accessories to groceries, toys, and home decor. Coupled with the flexibility of redeeming the gift card at any time both online and in-store, it is an unmatched gifting solution," adds Joanna Czyżewska, Vice President of the HalfPrice Management Board, Sales.  
Customers can top up the 'CCC x HalfPrice' gift card with any amount ranging from PLN 50 to 2,000. The card remains valid for 24 months from the date of purchase.