Get ready for the warm-weather days and buy the trendiest footwear for amazingly attractive prices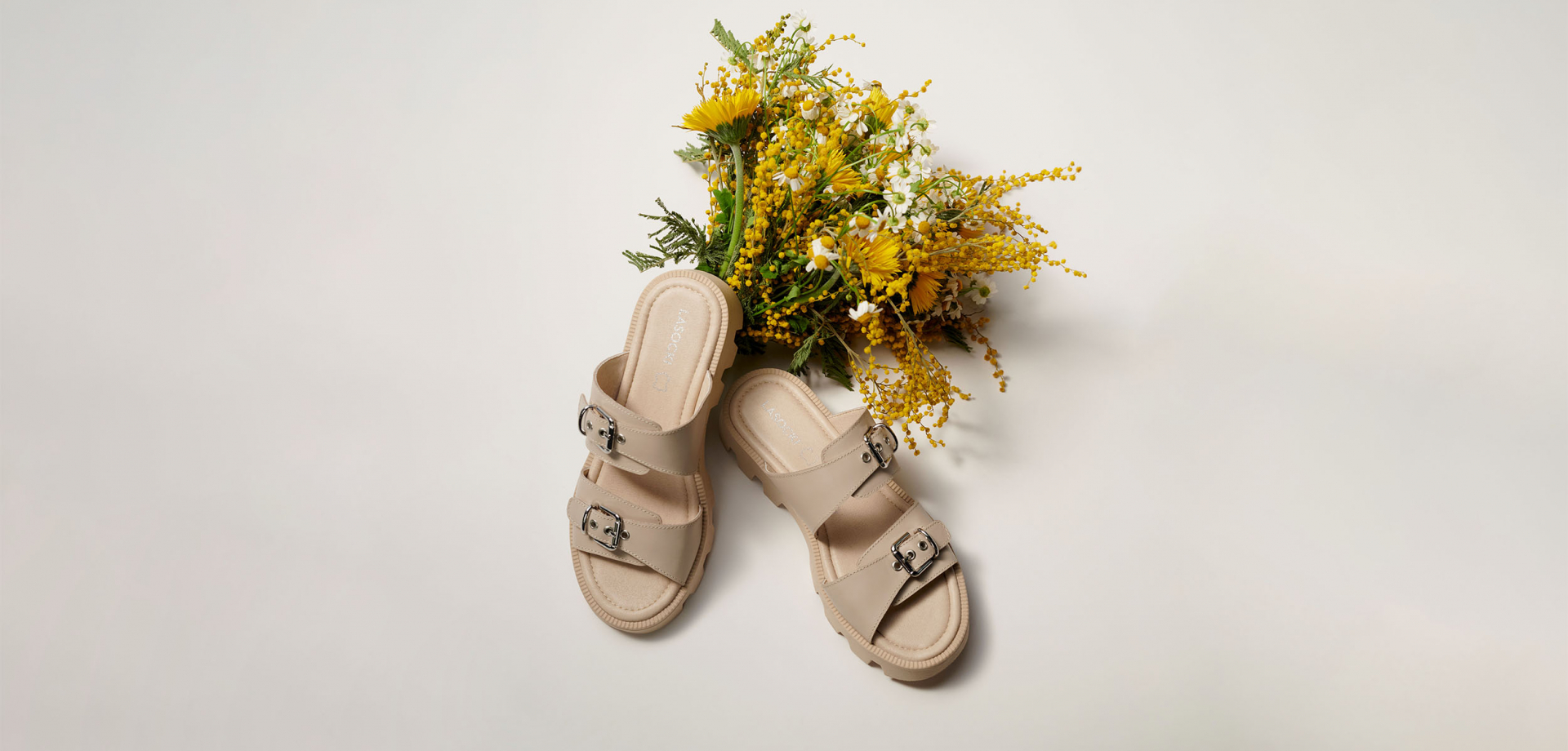 Get ready for the warm-weather days and buy the trendiest footwear for amazingly attractive prices. Stylish sandals and flip-flops from CCC await to spruce up your summer outfits. You can have them for prices starting from just PLN 39.99!
Summer dresses not paired with flip-flops or sandals? This surely can't work. Luckily, a wide range of the latest designs from your favourite brands (Gino Rossi, Badura, Jenny Fairy and Lasocki) await you now at CCC. A huge selection of extremely low-priced shoe models in a dazzling variety of styles will take your summer outfits to an elevated fashion level. Check out what CCC has in store for you this summer.
Women's flip-flops are a perfect match with your summertime attire. This shoe model has long ceased to be associated with beachwear, hitting city streets and insinuating itself into fashion styles. The season's hit will certainly be women's flip-flops on heels, available from CCC in a variety of forms. Lasocki and Gino Rossi have prepared leather made models on flat block or ducktail heels (priced from PLN 95.99). Fans of the hottest trends are sure to be delighted by mules: flip-flops covering the toes. High-heeled flip-flops can be a great summertime alternative to elegant pumps and stilettos. Simple, minimalist models can easily be found at CCC (priced from PLN 159.99).
For all lovers of the glamorous French style, Jenny Fairy has prepared a large selection of sandals (to be had from PLN 79.99), promoted by Emily Ratajkowski herself. The Transparent capsule from Jenny Fairy is a play with form and gradient, captured by chic sandals on heels. Their transparent heels and thin straps ensure incredible lightness, while the pastel hues and form only add to their allure. Jenny Fairy's new collection includes other unique propositions, including floral sandals on block heels and pink platform thongs that are bound to win girls' hearts.
In search of designer shoes, explore the latest offering from Gino Rossi. The Soft Space collection stands for modern minimalism with an innovative touch. It comprises flip-flops and sandals captured in a remarkable form, gaining a volume that is
this season's must-have. Pastel flip-flops and sandals on heels will be a stylish finishing touch of many a summer ensemble.
Inspired by summer, Lasocki proposes the unique 'Endless Summer' collection. Its platform flip-flops and sandals have been designed for carefree holiday strolls. In its newest designs, Lasocki has reached for a palette of the hottest, sun-bathed colours. Classic style wedded with contemporary design will undoubtedly appeal to lovers of timeless forms and up-to-the-minute trends.
Looking for versatile casual wear? Choose flat sandals with delicate foot-wrapping straps (which can be yours from PLN 55.99). This classic design will work well for most daytime and evening outfits. The flat model on cork soles from Jenny Fairy is also an undisputed classic in a woman's wardrobe that you can't miss out on. Another timeless pick will be sandals on block heels from Lasocki – a comfy alternative to stiletto shoes. However, if what you're after is a crazy twist in fashion, go for clog flip-flops, which are making a comeback – you'll find them in the latest Jenny Fairy collection.
Flip-flops and sandals from CCC are available at CCC showrooms, in the mobile app and on ccc.eu