Influencer Maja Wyh Appearing in Timeless Sense Gino Rossi campaign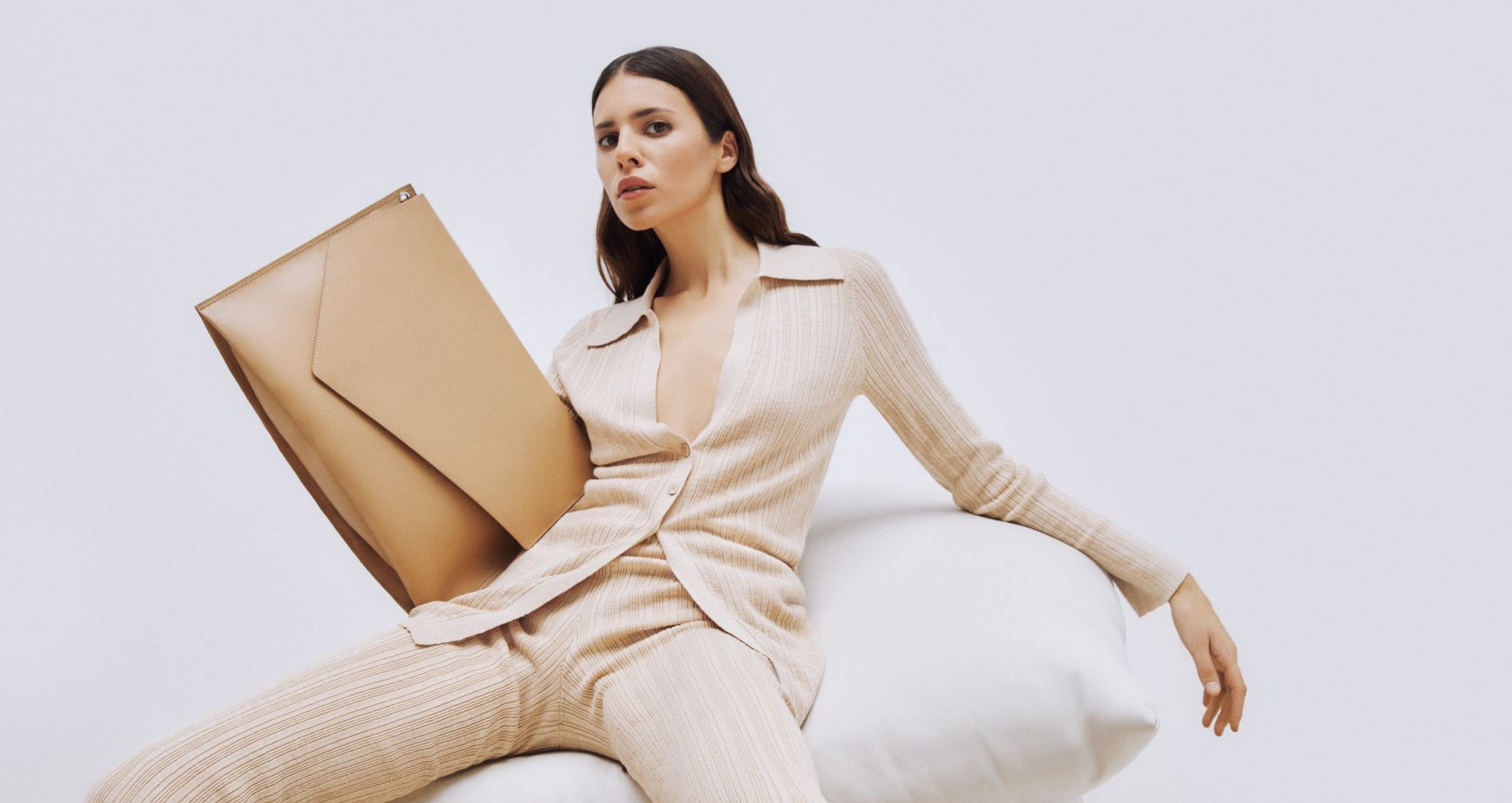 One of the world's most stylish women poses in front of Łukasz Pukowiec's camera wearing leather accessories of the new capsule collection.
Black, beige, brown with black or beige with black leather boots of the Timeless Sense capsule collection by Gino Rossi have a common design, combining sock-fit narrow uppers, perfectly balanced stiletto heels and pointed noses. Complementing the capsule footwear are leather briefcases, designed as outsize clutch bags, in similar shades of black, caramel brown and camel beige.
Aligned with the trend of modern minimalism, the Timless Sense campaign features the it-girl Maja Wyh (who has almost 400 thousand followers on Instagram), dressed by the stylist Agnieszka Ścibior in clothes made of soft knitwear, men's suits or sets combining the office dress code with feminine sensuality.
The campaign model Maja Wyh, born Maja Weyhe, combines the work of an influencer with design, photography and modelling, dividing her time between her native Germany and Italy, which inspires her artistic explorations. Maja Wyh is known for her simple styles where Scandinavian austerity is juxtaposed with Parisian je ne sais quoi and German pragmatism. Maja prefers to wear loose jeans, Breton-striped sweaters and voluminous floor-length dresses.
Fashion is not Maja's only love. Her Instagram profile is full of art references – for instance, she has recently become fascinated by the paintings by Kenny Gregoire, Miriam Cahn and Ferdinand Hodler. Accompanying the paintings are impressionistic, blurred, raw photographs. Wyh takes a close look at nature to transfer its beauty to inanimate objects.
The influencer has also founded her own brand called Weyhe, which, like the Gino Rossi capsule, redefines simplicity. The latest Weyhe look features black turtleneck dresses, voluminous shirts with ruffled sleeves and semi-sheer wide-leg trousers. The whole outfit resembles the armour of a medieval knight shifting towards the gender-fluid fashion of the future.
Timeless Sense fits perfectly with these trends, as minimalistic, timeless and sensual. A contemporary woman wants to feel at once powerful and sexy, and the combination of a seemingly formal briefcase with stiletto boots is blazing a new direction in fashion.