What shoes to wear in the August heat?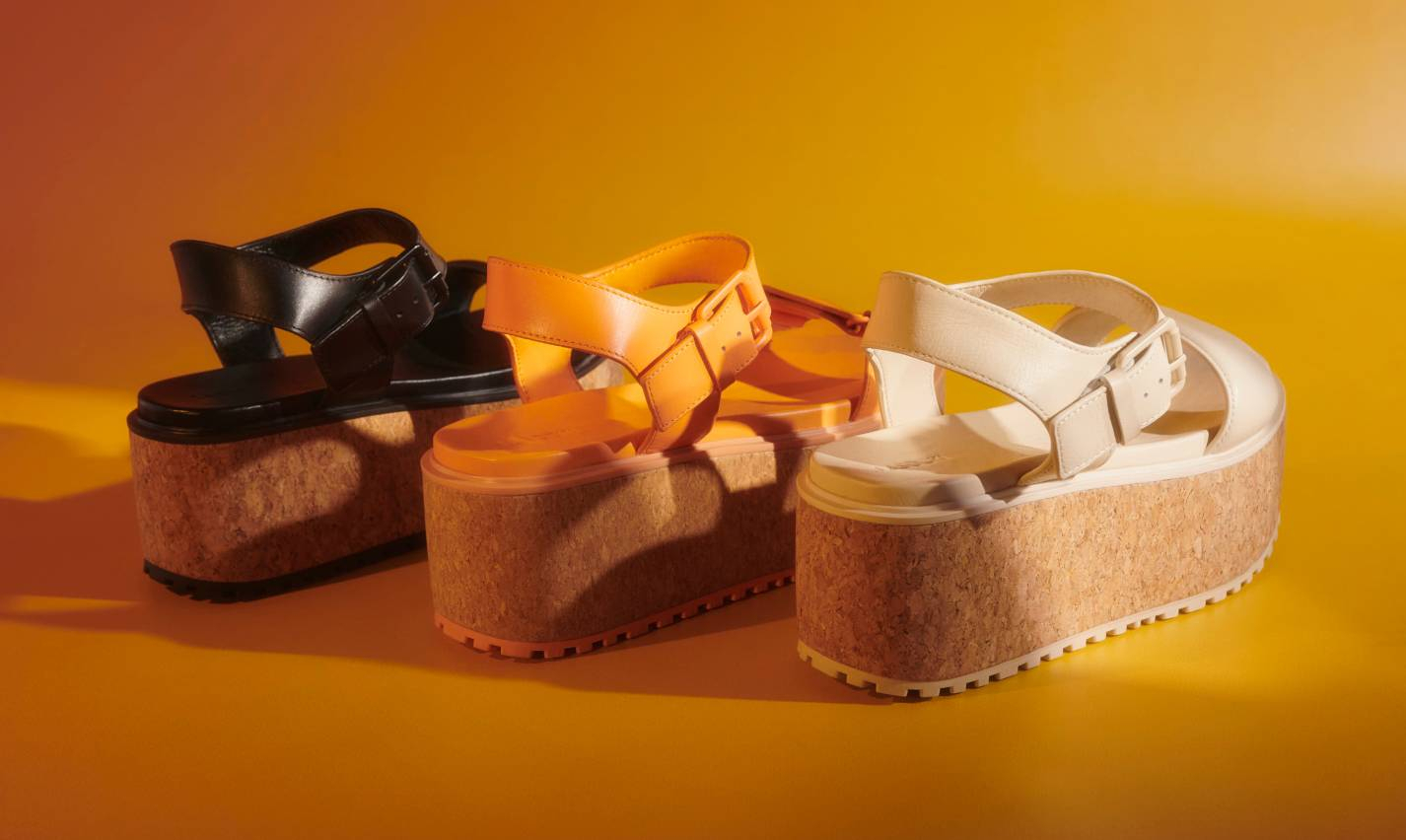 High temperatures beckon us outdoors. While the sun and warmth are delightful, our feet might be feeling the pressure, especially during summer. So, what factors should we keep in mind when buying footwear to ensure our feet stay comfortable and healthy in extreme temperatures?
"A sweaty foot, confined in a shoe, creates an ideal environment for pathogens like fungi or bacteria. These can lead to issues with the nail apparatus and skin changes on the feet," warns Adriana Miniatorska-Węgrzyn, a podologist with the Polish Podology and Podiatry Association. "Footwear for hot days should prioritise breathability. Choosing shoes made of natural materials can reduce the risk of abrasions, burns, and infections Natural leather, being soft, pliable, and absorbent, is an excellent choice. Your shoes should be breathable, easy to wear, and above all, comfortable, letting you enjoy the long, hot days." 
Model 
If opting for covered footwear, low-cut styles like derbies, oxfords, or moccasins are preferable. However, sandals are the best choice for summer. 
Material thickness 
The thinner the shoe material, the cooler your feet will stay. Soft leathers and suede are ideal materials to prevent overheating.  
Socks 
Socks can trap heat, which is less than ideal during summer. For maximum comfort, consider going sockless. 
The right size 
At the heart of all shoe choices is getting the right fit. That is where the esize.me service, available at select CCC stores and at eobuwie.pl, comes in handy. This service offers a three-dimensional foot scan, allowing you to receive product hints and filter store offerings based on your exact shoe size. This is done by comparing the foot scan with shoe measurements taken at the logistics centre for each shoe design available from CCC and eobuwie.pl. 
For more details on using these recommendations while shopping online, in offline stores, or through our mobile app, and for a complete list of scanning locations, visit https://ccc.eu/pl/esizeme. 
But if you cannot go to your nearest esize.me scanner, here are some tips on how to correctly measure your foot size at home: 
Put your foot on a piece of paper. Place the heel and the paper against the wall.

Draw a line where your longest toe ends. (Remember that your big toe is not always the longest!)

 

Measure the length between the end of your heel and the line.

 

Be sure to repeat these steps with the other foot as your feet may be different lengths.